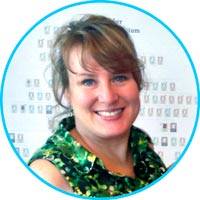 Sheri and Tom Wilson were married in 1989, and have two adult children, Russell and Emily.
We both accepted Jesus as Lord and Savior on the same day November 14th, 1993.
Since that time our lives have changed dramatically. The Lord saved our marriage, and His Word has showed us how to live.
Russell was saved at age 5 and Emily at age 8... yeah!
It is our hope and prayer that we can glorify HIM through our banners.
Praise the LORD,
Tom & Sheri Wilson
Beautiful Banners
Glory to God.
Company Overview
Christian Banners has been making beautiful, worship focused Church Banners for people just like you since 1995.
Our business is based first on giving you, the customer, a church banner that suits your needs and exceeds your expectations.
Company Description
We are a small company that specializes in custom orders. You can bring your ideas to us and we will help you create the perfect banner for your church.
You get assistance in every step from concept to final presentation and installation of your banners.
"Custom Church Banners
is what we do.

You get what you want...
affordably!"
Tom & Sheri